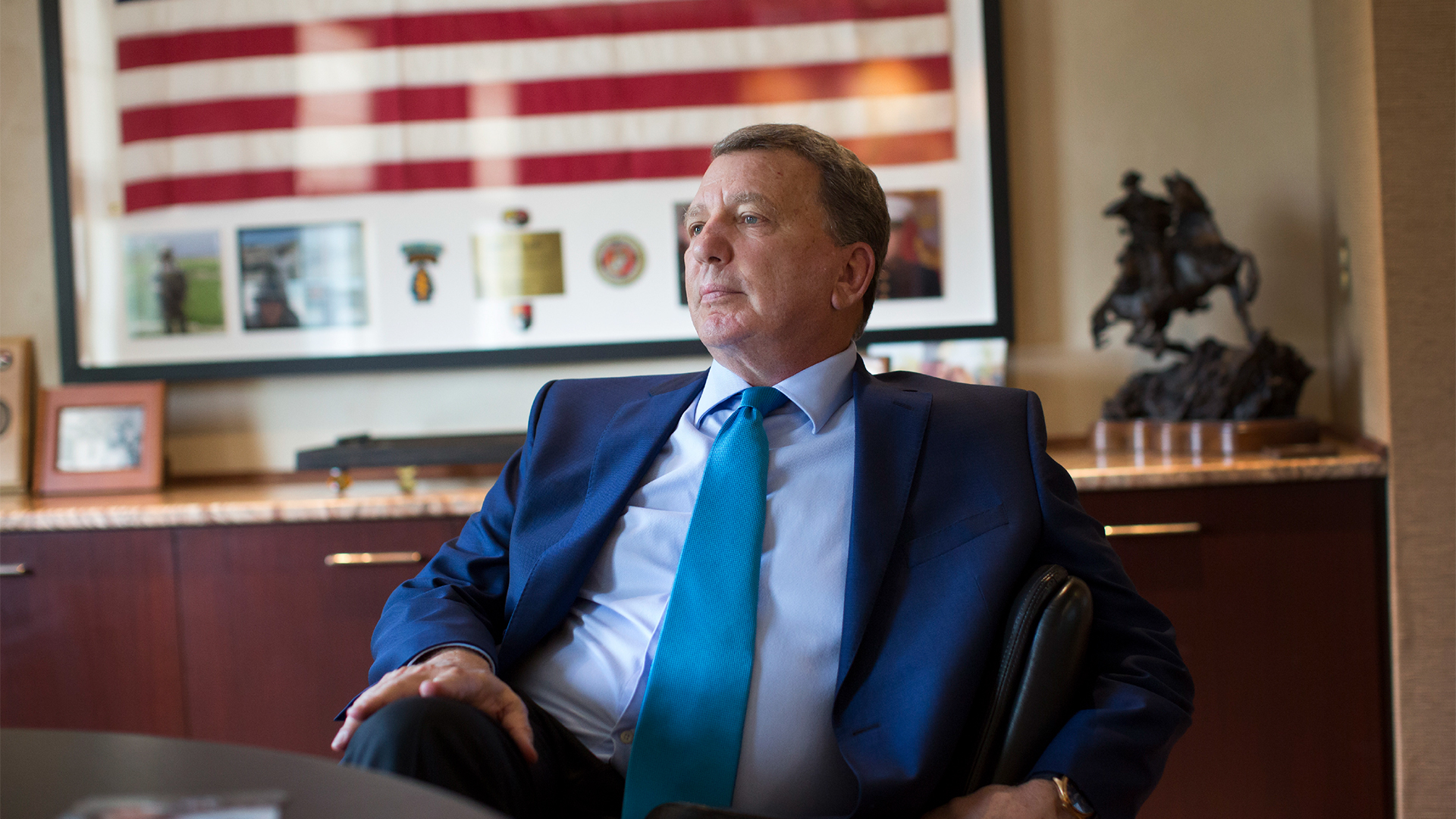 The real-estate firm's fourth generation expects to take the reins one day; exactly when is less clear
Peter Sudler, like other chief executives of family-owned businesses, has a succession plan for his development company. But his potential successors have their own timetables in mind.
Mr. Sudler, 69 years old, regularly suggests to his sons, Brian and Dan, and daughter, Elizabeth Sobel, that they join him at Sudler Cos. so he can eventually hand the reins to a fourth generation.
But they point out that he didn't join the family business until he was in his 40s, after a distinguished career as a federal prosecutor and then as a private criminal defense attorney.
And so, he said, he lives in hope.
"It's not like I can get mad at them because they are living la vida loca out there and doing nothing," Mr. Sudler said. "They are all working and doing things. My kids are very well grounded."
Like their father, the children said they expect to play a role in shaping Sudler Cos., now more than a century old. Exactly when is less clear. Today, Brian is in the military, Dan works for another development company and Ms. Sobel is on maternity leave from the family business, where their mother, Eileen FitzGerald Sudler, is general counsel.
Peter Sudler also keep a photograph of his father, Samuel Sudler, in his Sudler Cos. office. 
"He loves to bust my chops," said Brian, 35, a senior Special Forces weapons sergeant in the U.S. Army. But he added, "I definitely anticipate joining the business."
Sudler Cos., with headquarters in Chatham, N.J., owns more than 9 million square feet of commercial properties, including industrial warehouses, office buildings, retail space and residential apartment buildings in several states, and has more than 2 million square feet of warehouse space planned.
Mr. Sudler's grandfather, Hyman, founded Sudler Construction Co. in Newark in 1907. Hyman and his wife, Minnie, had fled anti-Jewish violence in Ukraine.
After building many restaurants, Sudler Construction expanded into warehouses; the new work included putting up distribution centers for Montgomery Ward & Co., which had both a mail-order catalog division and department stores.
Mr. Sudler's father, Samuel, took the company into developing properties to own and lease rather than building for other firms after returning from the Navy in World War II. The company eventually amassed a large portfolio of warehouses, offices and data centers that it leased to retailers, financial services, insurance and telecommunication companies.
Mr. Sudler grew up in the business, but a summer internship in the U.S. attorney's office in the Southern District of New York pulled him in a different direction after his second year of law school at New York University.
"I found that I had a real love of the courtroom," he said.
Mr. Sudler became an assistant U.S. attorney; for about six years, he worked on the Organized Crime Strike Force. In his second case, he faced off against defense attorney Roy Cohn, who in the 1950s had served as chief counsel to Sen. Joseph McCarthy during investigations into suspected communist activity. In other high-profile cases, Mr. Sudler prosecuted Joseph Gambino of racketeering charges and won tax-evasion convictions against Studio 54 owners Steve Rubell and Ian Schrager, now a hotel developer.
In 1985, when his father announced he was selling the company, Mr. Sudler decided it was time to leave private practice and join the family business.
Now, the time is coming for the next generation.
Ms. Sobel, 37, is an attorney who switched her focus from corporate litigation to real estate, and joined Sudler Cos. in 2009. She left for maternity leave before the birth of her first child in January of 2013 and plans to return when her three children get a little older.
"There is something very powerful about knowing that you are carrying on a tradition and a legacy, something unspoken and precious," she said.
Dan, 32, the youngest of the Sudler children, spent four years in the U.S. Marine Corps before earning a master's degree in real estate from New York University. Now, he works as a development manager at Bijou Properties, a developer of high-end residential buildings.
While Dan doesn't have plans to leave Bijou Properties anytime soon, he understands the importance of carrying on a family business.
"It's very rare that a family business lasts beyond the third generation," he said. "I'd like to prove that theory wrong."